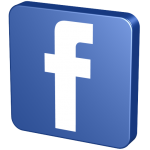 The Wall Street Journal ran a timely piece on Facebook heading into several lockup expirations over the coming weeks. We were seeing increased options activity, primarily downside put spread buyers in Facebook options as investors seem to be positioning for continued weakness in the name through year end. Trading was highlighted by buyers of the December 20-15 put spreads and sellers of the December 29 calls.
Looking out at open interest in downside puts over the next several months it becomes pretty apparent that options traders see an orderly decline down to the 15 level by December, which should capture the entirety of the locked up shares release. Check out the article I was featured in by clicking on the link below (WSJ.com subscribers only…sorry!)
FYI – An updated listing of recent media/press is accessible via the tab at the top of the site.

Similar Posts: