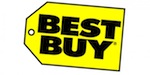 The Week Ahead. Our Earnings Volatility Monitor highlights companies scheduled to report earnings over the coming week, paying close attention to what near-term options are implying for earnings moves in comparison to how the names have moved historically on earnings. Fairly light earnings calendar this week. The most notable names set to release results include Hewlett-Packard (HPQ), Dell (DELL), and Best Buy (BBY).
Earnings Volatility Expectations. By and large there do not appear to be many opportunities to buy "cheap" options or sell "rich" options this week. We identify Medtronic (MDT) and Heinz (HNZ) options as relatively inexpensive on an implied volatility basis. Options identified as rich include Lowe's (LOW), Big Lots (BIG), and Verifone (PAY).
Earnings Related Trading Recap. Last week we saw investors positioning for downward movement in both HPQ and DELL. Investors purchased over 16k June 15 puts in DELL on Wednesday paying $0.44 followed shortly by buyers of 10k June 15-14 put spreads. Those two trades account for almost the entirety of the open interest in the June 14 and 15 puts. Other notable earnings related trading included buyers of over 6k June 20 calls in American Eagle Outfitters (AEO), buyers of 10k Oct 30 straddles in LOW, and buyers of 5k Sep 28 puts in Toll Brothers (TOL).
Earnings Volatility Trends. Through the last few weeks of earnings season we have seen options overpricing earnings moves roughly 60% of the time by an average of 3.4%. In cases where options have underpriced earnings related moves, the spread between the actual move and the implied move averaged 5.1%.
Watch For Volatility Around BBY. Although we identify Best Buy options as fair to slightly expensive, we would still lean towards long volatility positions in the retailer rather than short. Using yesterday's closing prices at-the-money options in BBY are pricing in an 11.6% earnings related move. Shares of BBY have averaged a +/-8.2% move over its last 8 earnings announcements. Shares have taken a beating since its last earnings report, down over 35%. Short interest has grown to nearly 20% of float as investors have become increasingly bearish on the name in the midst of management turmoil and credit rating concerns.
Similar Posts: